Frequently asked questions
Online purchase pick-up
---
ALL ONLINE ORDERS WILL BE READY FOR PICK-UP 72 HOURS AFTER PURCHASE, often sooner. You should receive a pick-up ready email. Orders can be picked up during open hours (see website footer for current hours). ​ Or by appointment (email info@bluestemnatives.com if you won't be able to pick up during store hours) We kindly ask that you pick-up any orders within one week of purchase or email for alternative plans.
---
Plants labeled "coming soon"
---
We aren't your average garden center. We are a native plant nursery as well! So if a species is labeled as "coming soon", its roots are not yet ready for outplanting. We are working on having a more concrete way to communicate when certain plants will be ready. Thanks for your patience, we are very new and still building the business.
---
Aphids
---
No worries at all! No chemicals nor pesticides needed! Often if you let nature take its course ladybugs will visit and take care of the aphids. If you feel the aphids are overwhelming your plant you can blast them off with a spray of water. If they are clinging to the plant you can use your hand to move them off while you spray (we prefer to use a gloved hand or your hand will be yellow). Once aphids are on the ground they will not find their way back up to the plant.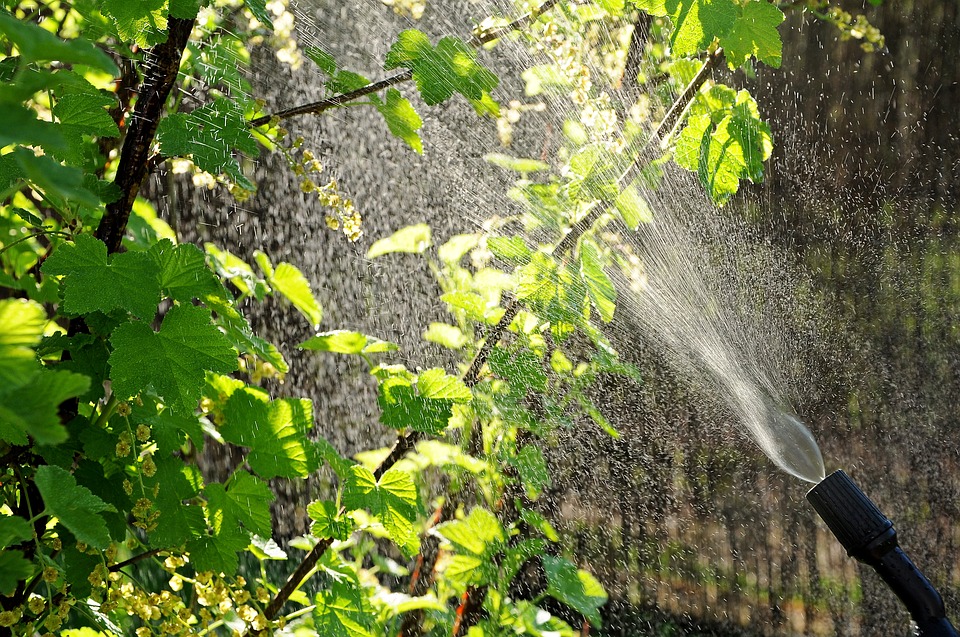 ---
Planting information
---
info coming soon
---
Deer and rabbits
---
• Plants with the following characteristics are oftern unpalatable to grazing herbivores: fuzzy leaves, tough leathery fiberous leaves, aromatic leaves, aromatic flowers, spines or bristles, toxic compounds. (From "Deer Resistant Native Plants for the Northeast" by Ruth Rogers Clausen and Gregory D. Tepper). We recommend this book if you are battling nibbling deer. • Plant deer-resistant plants, you can search through our plants buy their ability to withstand grazing: https://www.bluestemnatives.com/plants?special+notes=deer+resistant* • Our best recommendation is to plant more plants. Deer and rabbit are part of the food web even though the nibbling pressure can be too much at times. The more you have the less nibbling you will notice. • Wrap a plant in a wire cage until it matures. • Repellents like garlic, cayenne pepper, and spices like clove can be effective.
---
Jumping worms
---
Anyone who has been paying even a little bit of attention lately has probably seen even the most stalwart gardeners alarmed at the "sudden" appearance of Asian Jumping Worms all over Massachusetts. It came to our attention that some local Massachusetts nurseries were seeing jumping worms so we searched Blue Stem Natives. We sadly found Asian Jumping Worms on our property and we are working hard to mitigate any potential spread. This is not specific to us, MANY nurseries in the area and all over New England are reporting sightings. We'll get into why these worms are so different from the earthworms we are used to in a bit, but first we would like to let you know the 5 steps we are taking here at Blue Stem to mitigate this problem and then 5 steps you can take. Once a week we will remove the pot from EACH plant for sale and visually inspect the roots and soil. Any plant that we come across that has us even questioning we are disposing of. We sterilize our pots, trays, and tags, and tools. All of our plants are up off the ground. We are switching to "deepots" next year solely because they grow the best plants, but as a bonus they never touch the ground. We have been using a wonderful potting soil that has shown absolutely no sign of worms and we will continue to use that company to source our soil. Our soil is stored off the ground in waterproof bags. For the time being, we are no longer going to be bringing in plants from wholesale nurseries, with the exception of bare root plants and trees that can be easily cleaned and monitored. Here are 5 things that YOU can do to avoid bringing in jumping worms to your property from any source: Before purchasing a plant from ANY business or plant swap: visually inspect the roots for signs of jumping worms: you may see the worms themselves, or their castings which look like piles of coffee grounds. If you see a suspect worm in a plant you bring home put it in a bag and throw it away. Educate yourself on jumping worm identification (see resources below) If you bring home a plant from somewhere that has jumping worms contact the business immediately. Clean your shoes off before and after a hike through the woods so as to not share worm cocoons or to not bring them home with you. Why Asian Jumping Worms Are A Concern The (non-native) earthworms that we have all been taught to appreciate for their soil aeration and castings are a far cry from these creatures. Asian Jumping Worms (AWJ) (Amynthas agrestis, Amynthas tokioensis, and Metophire hilgendorfi) reproduce at rapid rates, are parthenogenic, which means they are able reproduce without a mate and unlike the European species, have the ability to greatly reduce the fertility in the top few inches of soil. They have potentially been in the area for decades but have seemed to spread more recently. As with the European earthworms, the AJW is an annual species, with the adult lifecycle occurring over the space of Spring, Summer, and Fall months. Unfortunately, each of these adult worms are prolific breeders, and the eggs that they produce are capable of overwintering in the soil. It is thought that each adult worm can produce multiple eggs in the one season, creating an exponential problem the following Spring. We have put together a list of resources for you below, and will continue to follow the current science as best we are able. There is so much we are still learning about these creatures. A month ago we didn't even know they were in Massachusetts, let alone how widespread they were. As with other invasive species, they are here to stay until someone can figure out the magic key to getting rid of them. Our job now is to mitigate the damage they do, slow or prevent the spread of them, and work together to help each other with this monumental task. This nursery is our love, our livelihood, and our passion. We take this very seriously and hope you all will give us grace to work through this period, become partners with us as we wage this new (to us) war, and stick with us! Cornell University Extension http://warren.cce.cornell.edu/gardening-landscape/warren-county-master-gardener-articles/invasive-asian-jumping-earthworms UMass Extension https://ag.umass.edu/landscape/fact-sheets/jumpingcrazysnake-worms-amynthas-spp https://ag.umass.edu/landscape/fact-sheets/earthworms-in-massachusetts-history-concerns-benefits
---
---